Regular price
$126.31 NZD
Regular price
Sale price
$126.31 NZD
Unit price
per
Sale
Sold out
View full details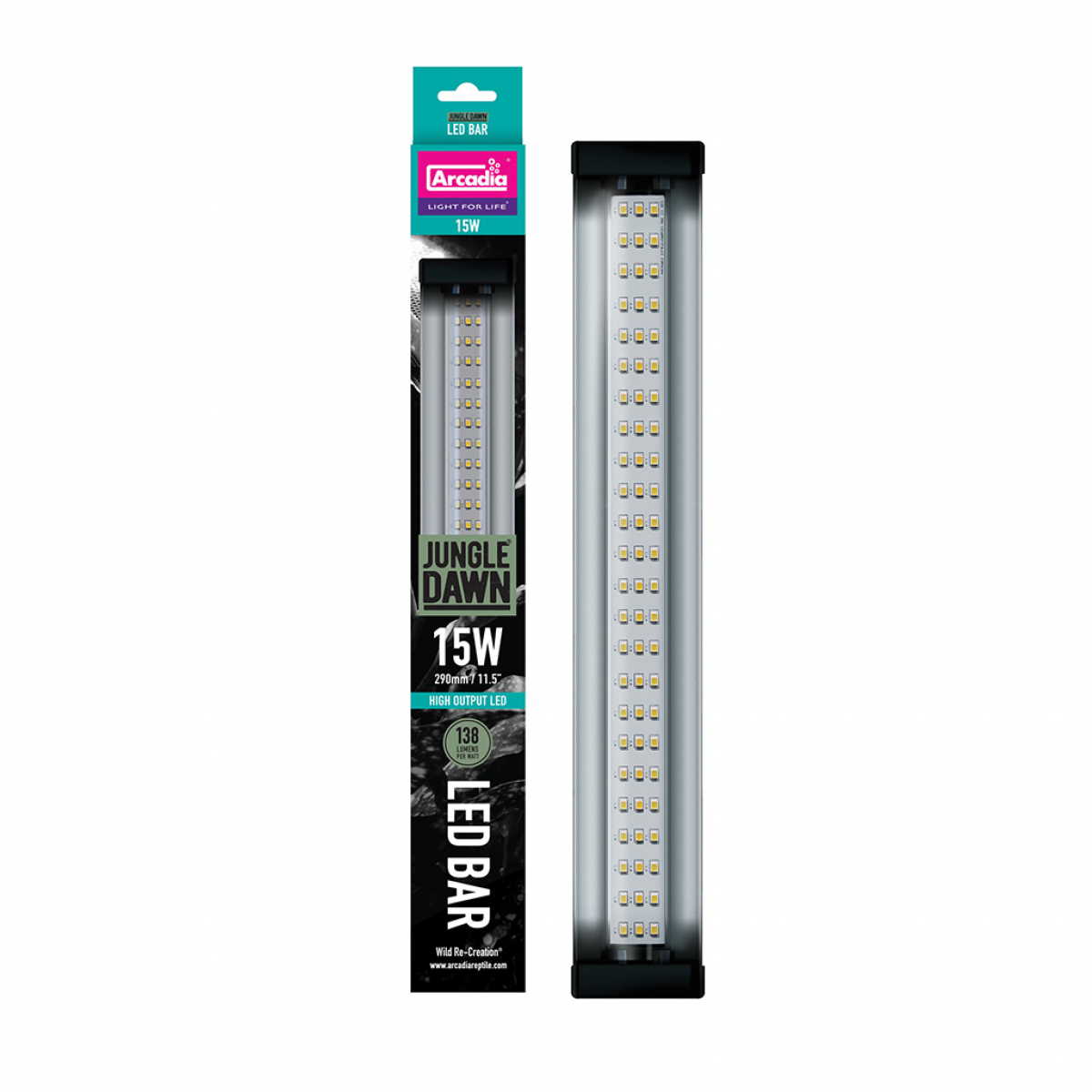 The Arcadia Reptile JungleDawn-LED bar is sleek, bold, powerful, able to deliver the energy needed to allow plants to grow, and to cause active basking in Arid species by increasing visible light levels in terraria and vivaria. This clever system uses the very latest 'Full-Spectrum High Output' LED diodes to project up to a massive 141 lumens per watt. Place one on top of a mesh or fit it inside of an enclosure, wherever you decide to use yours, JungleDawn-LED Bar will provide high levels of quality, energy rich light.
Using a specifically designed mix of Full-spectrum, High Output LEDs Arcadia have created an LED bar that can project a vast quantity of light with a very high PAR value. JungleDawn-LED Bar projects a Full-Spectrum of light that mimics visible natural sunlight (6200kelvin), with no unnatural 'purple hue' commonly found in other LED lighting brands.
Arcadia JungleDawn-LED Bar can be easily linked together to form a chain of up to 10 units. It can also be linked with Arcadia Reptile 'ProT5' UV-B systems, reducing the number of wall sockets required per enclosure.
Arcadia Reptile JungleDawn-LED Bar uses a 'triple track' LED configuration. This LED system will both increase visible light levels for terrestrial baskers and provide the energy that is required by plants to grow. JungleDawn-LED Bar creates a vast quantity of light, greatly reducing the need to use large numbers of plant growth fluorescent lamps.
Size: 15w 290mm